BACKPACKS
The perfect backpack to carry your essentials to school, work or anywhere! Fitted with lovely adjustable straps for children and also thick adjustable REMOVABLE leather straps for adults. It can be worn both as a backpack or cross-body sling bag.
Awe your friends with this museum quality Avatar 3D HD design backpack or shoulder bag. These animal face backpacks have very striking eyes and are real conversation pieces. They are lightweight with sturdy zip closure and soft velvety backing with feels like real fur!
Description: Backpack with 3D printing on fine fabric, zip closure, plush velvety backing, sturdy adjustable straps for children, thick removable adjustable leather strap for adults for wearing as backpack or cross-body sling bag. Size ≈ 10 x 8 inches.
100% of your donation goes towards providing proper medical care and food for the foster animals in our program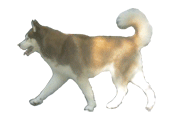 Please send a secure email transfer or Paypal donation to with note "Foster Pets"