Learn about what makes us so unique. Our Therapy Dog Program sets the benchmark for safe and enriching therapy dog visits through an ongoing commitment to rigor, education, and advocacy.
​
We have the ONLY therapy dog training program in Canada.

Our program is so rigorous that our therapy dogs are re-tested annually.

We certify dogs to work with professionals such as counselors, psychologists, physio and rehabilitation therapists.

Handlers complete comprehensive education on safety, infection control, client confidentiality, and dog handling.

We are the ONLY national program that renews their teams based on updated screenings for health & team skills.

We base our organizational values, policies, and education on the belief that we must advocate for our animals first.

All our therapy dogs and handlers bring substantive professionalism to the settings they visit.

Our dogs and handlers have comprehensive liability insurance coverage of 5 million dollars each.
Therapy Dog Certification
​
Our Screening and Testing for Therapy Dogs has been established with the goal of setting rigorous standards for both dogs and their human handlers, to ensure safe and effective therapy animal visits with the disabled and in the community.
​
Our Therapy Dog Evaluation is based on the testing process by Pet Partners (formerly The Delta Foundation est. 1977) which has the highest standard of therapy dog testing in North America. Our test assesses dogs to determine whether they have the temperament and personality required of a good therapy visitor. In our testing dogs are evaluated to display temperament that shows confidence, good manners, and sociability with other dogs and people. They must also be well-groomed and gentle at all times.
​
In addition, all our Therapy Dogs are required to meet strict health requirements such as annual vet check-ups and up-to-date vaccines such as for Rabies, DHPP, Bordatella and Leptospirosis, Flea/Heartworm prevention and a Fecal Exam before being registered. It is essential they must not have any bite history and be at least 1 year in age to participate. Our complex 13-step screening evaluation tests dogs for adverse reactions to children, adults, and seniors with the use of wheelchairs, crutches, canes, food, toys and even unusual noises common in hospitals and care homes. Our testing is so rigorous that our dogs are re-tested annually to make sure they keep meeting our high standards.
Here are the 5 steps to achieving a Therapy Dog Certification with Vancouver ecoVillage:
STEP 1 - Interview (1-2 hours)
The dog is assessed for grooming and obedience (must obey commands Sit, Stay, Heel, Down and Come)
The handler is assessed for suitability for therapy work in the community
STEP 2 - Therapy Dog Course (for handler only)
Identifies the responsibilities of a volunteer
Teaches infection control and safety procedures
Discusses important clients rights and considerations
Explains the Code of Ethics for AAA (Animal-Assisted
Activities) and AAT (Animal-Assisted Therapy)
Demonstrates what is required during Screening/Testing
Explains Vancouver ecoVillage policies and procedures
STEP 3 - Therapy Dog Training (6 months - 1 year)
(Pre-Requisite) Canine Good Neighbour Certification
Training for Therapy Dog Exam

STEP 4 - Screening Evaluation/ Exam (for dog and handler) - see video
1. Controlled Walk
2. Accepting a Friendly Stranger and Sitting Politely for Petting
3. Held by a Stranger with Owner Out of Sight
4. Leaving an Item
5. Taking Food Gently
6. Releasing Dog and Recalling from a Minimum of 5 meters
REACTION TESTING
7. Reaction to Another Dog
8. Exuberant and Clumsy Petting
9. Staggering and Gesturing Individual
10. Angry Yelling
11. Walking Through a Crowd and Reaction to Distractions
12. Crowded or Patted in a Group
13. Being Bumped from Behind

STEP 5 - Final Certification (official badges + therapy dog harness awarded)
Handler Test on Therapy Dog Manual
Review Infection Control and Safety Procedures
Review AAA/AAT Code of Ethics
Review Vancouver ecoVillage Policies and Procedures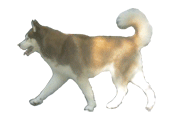 Moreover, Vancouver Ecovillage focuses on the importance of animal welfare, emphasizing that we are engaging our dogs to participate in these activities and we must constantly be their advocate, ensuring they are both safe and content during interactions.
We also require successful completion of an education program for all volunteers after the animal is assessed for suitability. Focusing on safety elements such as infection control, patient confidentiality and best practices in handling, our therapy dog handlers will bring a substantial level of professionalism to the settings they visit.
Handlers are also expected to demonstrate best practices in handling, elevating the requirements of a therapy dog team beyond basic obedience skills. Handlers intending to work in hospitals are given training on what to expect and how to handle difficult situations and patients with their dog. For example, dealing with acutely ill patients with Severe Depression, Mental Illness, Mood Disorders, Dementia, Alzheimers, HIV, Heart-Disease, Organ Failure, and Cancer.
After the teams are successfully registered and have selected a care facility of their choice, we will continue to offer moral support to encourage remaining with the program long-term.